Our Company has a very balanced structure of the Board of Directors. At present our Board consists of 6 Directors, with one Promoter cum Chairman & Managing Director, Deputy Managing Director, 3 Independent Non-Executive Directors indcluding 1 Woman Director, 1 Non- Executive Non Independent Director.
---
Dr. Kailash S. Choudhari
---
(Chairman & Managing Director)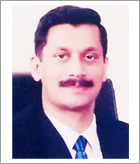 Dr.Kailash S. Choudhari, a MBBS, is known as a visionary in the optical fibre industry, having more than two decades of experience in the industry. He is responsible for spearheading the Company to its current levels of success and in making it a leading enterprise. Way back in 1994, he visualized the growth of the telecom sector and resultant opportunities available therein in OFC. He was instrumental in the Company's foray into the manufacture of OFC. Under his leadership, the Company integrated backwards to manufacture optic fibre, which is the main raw material used to manufacture optical fibre cables. This backward integration has seen the Company achieving strong growth.
Mr. Satyendra Gupta
---
(Deputy Managing Director)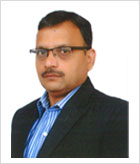 Mr. Satyendra Gupta, a Fellow Member of the Institute of Chartered Accountants of India, with 29 years of rich and qualitative experience in Corporate & Business Finance, Accounting, Taxation, Legal & Secretarial. He has the ability in improving the operations of the Company through change in organization focus with introduction of new, efficient systems and processes. With his strong leadership and execution power he has always been guiding the Company towards better avenues and achieving the set growth track.
Mr. B.R. Rakhecha
---
(Non- Executive Non Independent Director)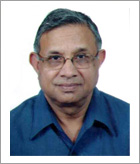 Mr. B.R.Rakhecha, is B.Com, LLB, with an overall industrial experience of 40 years in various areas of Operations of the Company, viz, manufacturing, production, industrial relations and general administration and handling marketing operations of cable manufacturing units.
Mr Amrit Nath
---
(Independent Director)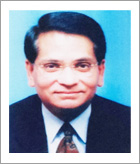 Mr. Amrit Nath is a qualified Economist M.A. (Eco) from the Delhi School of Economics, with specialization in Industrial Economics, and has approximately 40 years experience in International Banking/ Financial Services.
Ms. Devika Raveendran
---
(Independent Woman Director)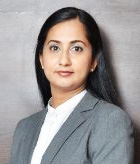 Ms. Devika Raveendran is a qualified LL.M from the prestigious National Law School of India University (NLSIU). With rich experience of corporate structuring, company administration, Business conceptualization to developing and implementing business strategy, regulatory compliances, Philanthropy and CSR initiatives.
Mr. D.K. Mathur
---
(Independent Director)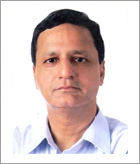 Mr. D. K. Mathur, is an MBA by qualification. He is an Industrialist of repute with a total industrial experience of more than two decades in the areas of Sales, Marketing, Finance and administration.